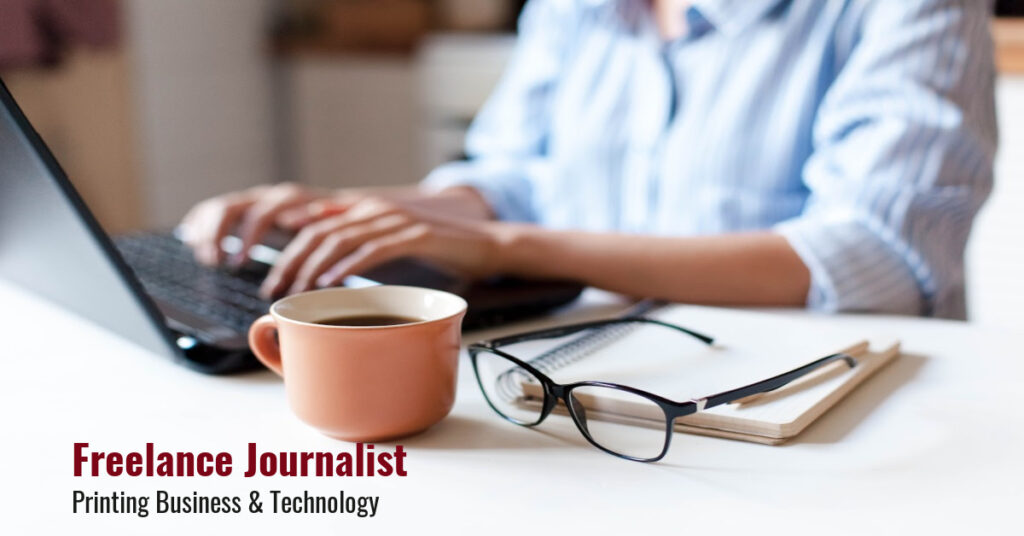 Over the past 25 years, rapid advances in digital printing, imaging and communications technologies have thoroughly transformed the growth opportunities for tens of thousands of business owners, creative service agencies, and start-up companies. As the founding editor of Big Picture magazine and Great Output magazine, I documented many of these changes through feature stories, news articles, case studies, trend analyses, and trade-show reports.
As a "gig worker" since 2006, I am keenly aware that digital transformation has dramatically altered the traditional career paths of creative professionals such as artists, photographers, designers, and writers. Creative pros (including journalists) have continually added new skills, mastered new technologies, and developed new markets for their talents.
In addition to writing magazine articles, I help printing-related businesses and organizations with content-marketing projects such as educational blogs, ghost writing, book editing, newsletters, white papers, and web copy.
My niche in "digital printing" has required me to cover a huge range of topics. Through interviews with digital-printing entrepreneurs, technology developers, product managers, consultants, and business leaders, I have learned about dozens of fields such as:
starting, buying, growing, or selling a business
screen, offset, flexo, and digital printing technologies
wide-format graphics printing and finishing processes
digital textile printing and direct-to-garment printing
workflow software and automation
experiential graphic design and exhibit fabrication
printed electronics and functional printing
3D printing
In the process of writing feature stories for industry publications such as Wide-Format Impressions, Big Picture, Screen Printing, the SGIA Journal, Wearables, and Packaging Impressions, I have learned about applications and trends in fields such as experiential marketing, retailing, connected packaging, interactive signage, out-of-home advertising, fashion design, interior decor, sustainable supply chains, and industrial printing.
Through my work with corporate clients, I have gained insights about B2B e-commerce and mergers and acquisitions.
If your publication or organization would like assistance developing specialized content to educate your subscribers, employees, or customers, I would be happy to help! Call me at 859-802-5248 or email me at: eileen@eileenfritsch.com.