I confess. My blogs haven't been updated as frequently as planned. But there is a reason. Shortly after returning from the Printing United Expo in Dallas last October, I started downsizing my home and office for an upcoming move. This meant digitizing, and re-organizing all of the printed files, media kits, photographs, and mementos I have accumulated over the past 25+ years.
As I prepared to move from my three-level townhouse near Cincinnati into a two-bedroom apartment near Louisville, it quickly became clear that all of the print files, books, magazines, and mementos that I had hoarded in my two-room basement home office couldn't possibly fit into the apartment bedroom that now serves as my office.
In the haste to get my home ready to sell, I didn't have time to sort through all the files before the movers arrived on December 13. So, I brought boxes and boxes of files with me. Most are still stacked up in my new garage.

But I am glad I didn't simply dump everything in the trash. As I sort through each box of old files, I find nuggets of historical knowledge that might be useful to anyone who didn't live through the early days of digital printing, digital photography, and wide-format graphics.
So, I have been reading voraciously and digitizing many of the old press kit materials, magazines, and market-research documents.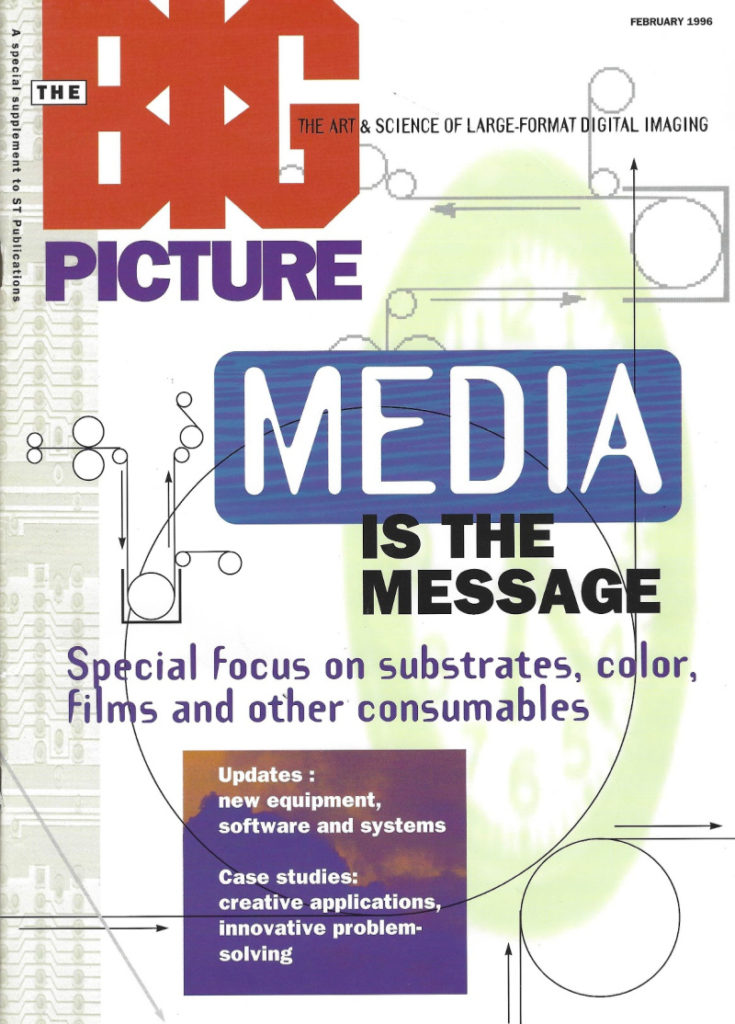 My goal is to document how the markets for creative work and printing technology have evolved. Some predictions for "the future" have indeed come true. Others have been sidetracked by market disruptions. Stay tuned!