One joy of contributing to WCPO.com in Cincinnati is being able to observe the remarkable progress that has been made in revitalizing our urban core and attracting and retaining young creative professionals.  Not that long ago, young design-school graduates seemed to believe that the best career opportunities for creatives existed only in New York, Chicago, or LA. That has changed.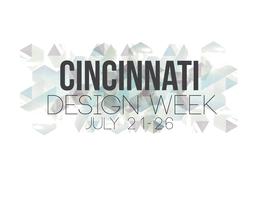 In preparation for an assignment to preview  Cincinnati Design Week (July 21-26), I participated in an "Agency Crawl" on July 10. Many participants were students or recent grads looking for internships or job, But I enjoyed visiting the agencies because I had recently read reports such as: Adobe's survey on "The New Creatives" and the SoDA Report on the outlook for digital marketing in 2014.
I was amazed to learn that a lot of pioneering work in digital marketing, mobile strategy, user-experience design, and motion graphics was happening right here in my hometown. These new digital agencies are experimenting with all sorts of new technologies to see how they can benefit their clients. Below is a quick overview of the four Cincinnati agencies we visited.
POSSIBLE: The Cincinnati office of Possible is one of 25 offices on five continents that is creating innovative ways to use new technology to bring measurable results to global brands. Many projects are designed to engage consumers and remind them that brands can help make our lives better. During the presentation, they talked about an app they developed for a P&G brand and a social-media campaign for Coca-Cola.
Hyperquake: The creative pros at this brand-evolution agency explained how they are  helping brands evolve, embrace change,  experiment, and stay relevant.
Openfield Creative: To cultivate connections between brands and people, the designers at this agency blend strategy, design, and technology.
Foster & Flux: The two young entrepreneurs behind this start-up animation studio are passionate about crafting storytelling videos that change the way people interact with brands. The creative partners focus on doing one thing very well: putting great design into motion.
When I wrote the Design Week preview for WCPO.com, I was impressed by the diversity of presentations that AIGA Cincinnati had pulled together, with support from the Contemporary Art Center, 21c Museum Hotel, TEDx Cincinnati, and Creative Mornings. Some presentations are being led by local creative professionals. But some keynoters include architect Jin Liu from the SO-IL architecture firm in New York and Debbie Millman, president and CMO at Sterling Brands in New York.
Barcelona-based designer Hector Ayusa has put together a full day of programming that brings artists and designers from around the world to share ideas and inspiration at OFFCincinnati.
Here's the Design Week preview I wrote for WCPO.com
http://www.wcpo.com/entertainment/local-a-e/looking-for-inspiration-here-are-9-ways-to-spark-your-creativity-during-cincinnati-design-week
As a writer, I love being able to connect with people all over the world and do interviews via Skype from the comfort of my home office. But I also like getting out and meeting innovative people here in my own community. Their stories and insights give me a richer, deeper perspective when I work on technology-related assignments for national trade associations and other publishers. And the writing I do for my blogs and other publishers brings additional context to the stories I write for WCPO.com. It's all fun!